Walk-in Care
No appointment? No problem.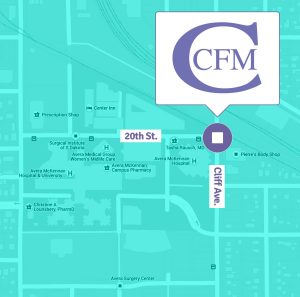 At Center for Family Medicine, walk-ins are always welcome. If you have a minor emergency such as burns, cuts, fractures or minor illness, we can take care of you or a loved one right here in our clinic. It's the smart way to avoid the long waits and high-cost of emergency rooms.
Center for Family Medicine hours:
Monday – Friday
8:00 am – 5:00 pm
Phone
605-339-1783
Location:
Center For Family Medicine
1115 East 20th Street
Sioux Falls, SD
On the Avera main campus
To learn more about the Center for Family Medicine call us at 605-339-1783, or click here to schedule an appointment.