Nursing
Here to help you every step of the way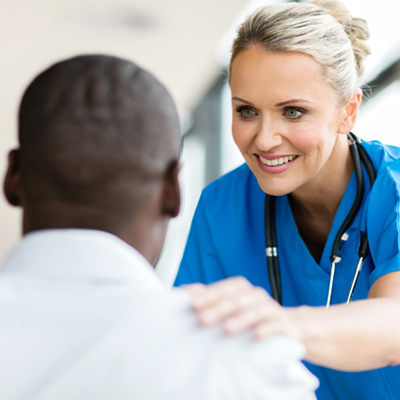 Our professional staff is ready and willing to take care of your nursing needs, from blood pressure checks to weight checks to immunizations. We even have a dedicated nurse for transitional care between hospital and nursing home stays.
Our patient care specialist, as part of our Medical Home initiative, sticks with you to answer questions at every step of the way. It's part of the unique blend of high-level medical skills and genuine personal care for each and every one of our patients. That is what makes CFM a unique and satisfying healthcare experience.
And for those who struggle with recalling when it's time for the next scheduled physical, we'll let you know. We remind you when it's time for your regular checkups, physicals and diabetic labs.
Fast Facts:
We'll give you a call when it's time to schedule a physical
We'll remind you when you're due for diabetic labs
To learn more about the Center for Family Medicine call us at 605-339-1783. Or click here to schedule an appointment.