Medication-Assisted Treatment/Medications for Addiction Treatment 
Our Approach to Treatment: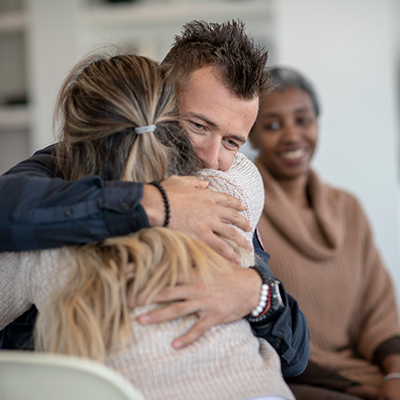 Medication-Assisted Treatment is most effective when a patient commits to change and their primary care focuses on "whole person" health. This model addresses all patient needs by combining traditional medicine and behavioral therapy.
One of our goals is to reduce any barriers that would inhibit a patient's success.  Therefore, we allow patients to be either self-referred or referred by a provider, ER, etc.
Our team consists of physicians, therapists, a pharmacist, and a nurse case manager. We also collaborate with local behavioral health organizations to ensure we meet patient needs. Relapse during MAT does not mean it isn't working.  Treatment may need evaluation and adjustment- just like if you had other chronic conditions- so we can tailor the medical plan to each patient's situation. 
Cost:
For those who need help with payments, Center for Family Medicine offers a Sliding Fee Scale for appointments.  We also partner with the South Dakota Indigent Medication Program to make medications more affordable.
To Schedule an Appointment:
Please call our substance use nurse case manager at 605-339-1783.