Men's Health
Better health for a better you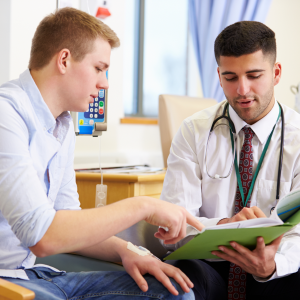 Center for Family Medicine provides full scope medical services for your entire family. It is important for all men when they reach adulthood to have an annual physical, no matter current level of activity or age. Not only does preventative care improve your current health, it also gives you a much need health history for future visits to look back upon.
Our clinic provides services such as therapeutic knee injections, vasectomies, weight management, vaccinations, and more. Ask your doctor or nurse about other men's health services provided at Center for Family Medicine. 
We accept most insurances, including Medicare and Medicaid
To learn more about our Men's Health Services call us at 605-339-1783, or click here to schedule an appointment.