Aviation Medical Exams
CFM is still currently performing FAA Exams
Recent events regarding the COVID pandemic have led to significant access problems to Aviation Medical Examiners and other medical specialists.  In response, the FAA will not enforce airman medical certificates which expire between the dates of March 31, 2020 and June 30, 2020.  The period of non-enforcement will be in place thru June 30, 2020.  The specific language for this enforcement policy was published in the Federal Register and will be available online.
Fast, convenient and accurate
Center for Family Medicine offers aviation medical exams, with two Federal Aviation Administration-designated examiners on staff to administer First, Second or Third Class physicals for students to airline transport pilots. Plus, MedXpress cuts down on your time in our office.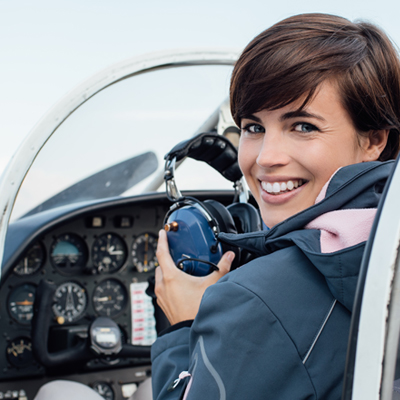 How should I prepare for my exam?
Keep in mind the following to ensure your exam goes quickly and successfully:
Arrive at least 15 minutes ahead of your appointment time
Complete your MedXpress electronic form prior to your visit
Bring a copy of your records with any recent or new medical conditions
Bring any corrective lenses or pairs of glasses that you regularly wear along to your appointment
Be prepared to provide a urine sample during your visit
About our HIMS program
Welcome Letter
NOTE: While our Airman Medical Examiners perform all classes of FAA exams (First, Second, and Third Classes), the new BasicMed exam is not offered by any of the physicians at the Center for Family Medicine.
To learn more about aviation medical exams call us at 605-339-1783, or click here to schedule an appointment.
FAA: www.faa.gov/pilots
MedXpress: https://medxpress.faa.gov