Sioux Falls Family Medicine Residency Program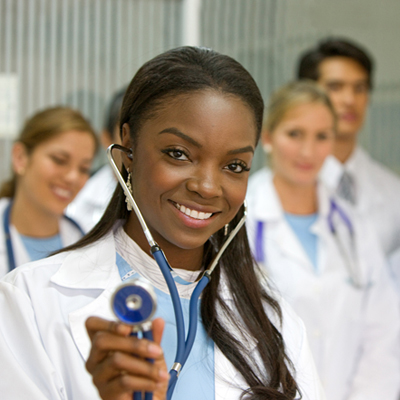 Since 1973, the Sioux Falls Family Medicine Residency program has offered young physicians the opportunity for hands-on training with experienced doctors and nurses and CFM's top-of-the-line technology. Our residents are on the record as saying CFM offers an unmatched learning experience and friendly, family-oriented atmosphere. CFM is a place that you can call home – whether you're a new physician or a patient in need of full-service care.
Our well-rounded program brings the best and brightest of young and skilled physicians right to your hometown. Your community team is ready and able to take care of your needs, whether you're a regular patient or a first-time walk-in patient. And it offers you the opportunity to be referred to and seen by specialists at South Dakota's top regional hospitals.
Sioux Falls Family Medicine Residency
Fast Facts:
Located onsite at CFM
Sponsored by Avera McKennan and Sanford Health
Affiliated with Sanford School of Medicine (University of South Dakota)
To learn more about the Center for Family Medicine call us at 605-339-1783, or click here to schedule an appointment.