Sioux Falls and Pierre Family Medicine Residency Program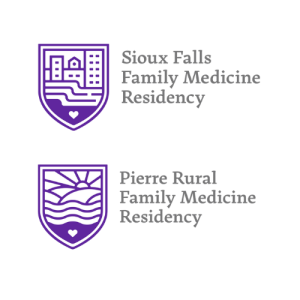 Since 1973, the Sioux Falls Family Medicine Residency program has offered young physicians the opportunity for hands-on training with experienced doctors and nurses and CFM's top-of-the-line technology. Our residents are on the record as saying CFM offers an unmatched learning experience and friendly, family-oriented atmosphere. CFM is a place that you can call home – whether you're a new physician or a patient in need of full-service care.
Our well-rounded program brings the best and brightest of young and skilled physicians right to your hometown. Your community team is ready and able to take care of your needs, whether you're a regular patient or a first-time walk-in patient. And it offers you the opportunity to be referred to and seen by specialists at South Dakota's top regional hospitals.
The Sioux Falls Family Medicine Residency has graduated nearly 350 residents to date. Seventy-five percent of these physicians practice in South Dakota and the contiguous states. Our program is sponsored jointly by Avera McKennan and Sanford Health Hospitals and is affiliated with the University of South Dakota Sanford School of Medicine. The residency is fully accredited and accepts nine residents per year.
Mission Statement
Our mission is to train allopathic and osteopathic Family Medicine – emphasizing excellence in evidence-based medicine, patient care, and community service – in preparation for practice in South Dakota and other areas of the rural upper Midwest.
Residency Objectives
Training will be competency-based, emphasizing the rural physician perspective, promoting lifelong self-directed learning and evidence-based comprehensive care and disease prevention to patients of all ages and backgrounds in a variety of ambulatory and hospital settings.
There will be a special focus on obstetrical training, procedural skills, and care of the underserved including local, global, and refugee populations.
We seek to render holistic preventive and therapeutic care to people in the context of their families, to provide residents with a foundation of knowledge and skills upon which to build to meet practice demands, and to manage their future practice in a manner that is personally and professionally rewarding. 
Mission Statement
Our program is devoted to providing an excellent education that prepares physicians for practice in South Dakota and other areas of the mostly rural upper Midwest.
History of Pierre Rural Family Medicine Residency
The Pierre Rural Family Medicine Residency program was born out of the Governor's Primary Care Task Force Committee in 2012, with the goal of providing access to primary care for all South Dakotans. This task force was established to evaluate the healthcare needs of the state and ensure the demands of our rural communities are being met. One of the key findings was the need for additional primary care physicians, particularly family medicine, to provide a solid basis of care in our rural pockets of the state.
In an effort of trying to increase the workforce of family medicine physicians, the State of South Dakota has invested considerable resources into programs throughout the state. Their financial support has allowed for the Center for Family Medicine's development of a second residency program, the Pierre Rural Family Medicine Residency program.
The responsibility of being a part of solving the state's physician shortage is not something we take lightly, and we are honored to be entrusted with this key task. Currently, data shows that a majority of resident physicians will remain practicing within a 100-mile radius of where they train. With that information, we feel it is our responsibility to not only meet but exceed the healthcare needs of South Dakotans for years to come.