Five Winter Mobility Tips for Seniors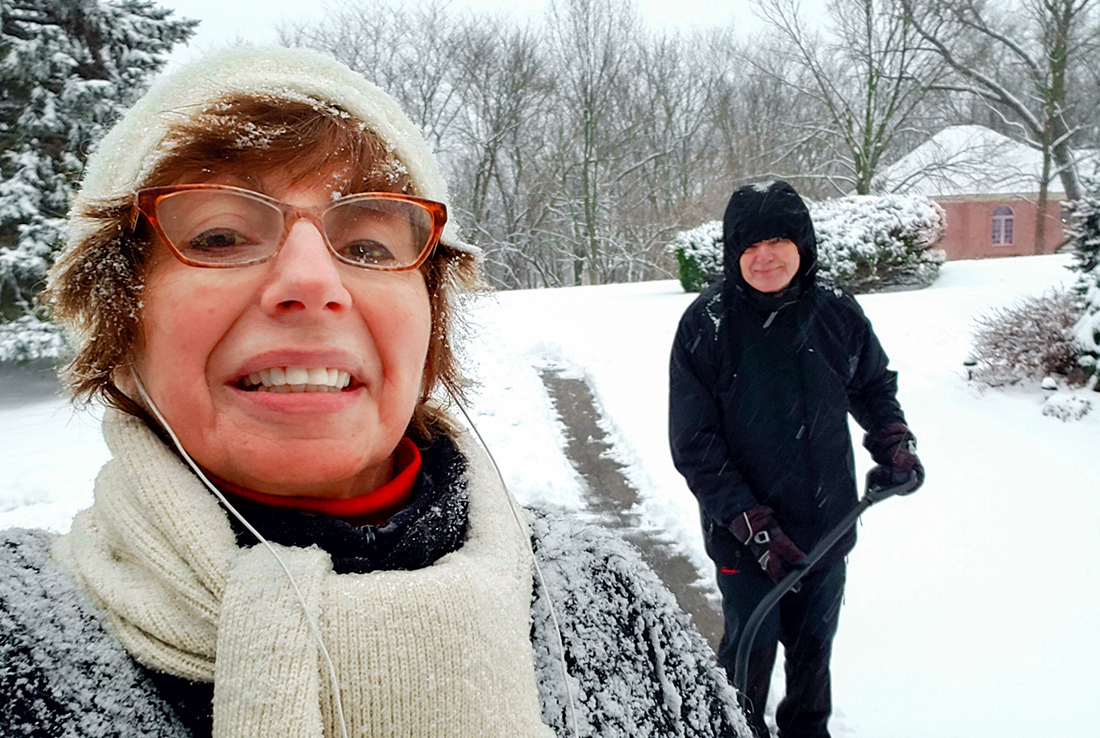 Ensure Senior Mobility in the Wintertime
Wintertime, although cold and often windy, still holds vast opportunity for outdoor activities. People of all ages find enjoyment outside during the wintertime. Life doesn't slow down for active, independent senior loved ones just because the temperature outside has dropped significantly. They still can go outdoors during this season to enjoy all that the community offers-from catching up with friends and family, enjoying holiday light shows and taking walks around their neighborhood.  
While snow, ice and freezing temperatures can make life a little bit challenging for everyone, seniors are more prone to injuries from slips and falls and other weather-related health issues. Ensure that you, and your senior loved ones, are safe this winter by following these wintertime mobility tips.
1. Dress for Safety and Comfort
Cold weather can be unbearable, especially for seniors, and lead to hypothermia and frostbite- conditions that develop when the body temperature gets dangerously low. According to the National Institute on Aging, hypothermia can lead to other serious health problems like kidney problems, heart attack, and liver damage.
Make sure everyone in your family, especially the elderly members, stays warm by bundling up before getting out by wearing warm socks, heavy coats, gloves, hats, scarves, boots, and other waterproof outerwear. If the temperatures are extremely low, be sure to cover all exposed parts of the body, especially the vulnerable ones like the nose, mouth and feet.
2. Plan for Shoveling and Ice Removal
Shoveling and ice removal are requirements during the winter months. Make sure the seniors in your life don't have to tackle these tasks themselves. Snow removal can put unnecessary strain on their hearts, forcing them to work harder to generate warmth, creating health hazards. According to the Cleveland Clinic, shoveling heavy snow sends about 11,000 seniors to the hospital each year by causing orthopedic injuries and triggering heart attacks. Handle the shoveling and ice removal yourself, request assistance from a trusted neighbor, or hire a local service to get the job done.
3. Avoid Slipping and Falling
Icy and snowy sidewalks and roads make it easier for slips and falls to occur. Unfortunately, these falls are common and can be severe to seniors. Falls can cause major injuries such as wrist and hip fractures, major lacerations and head trauma. Ensure seniors' walkways are clear of ice and snow, and have them wear warm shoes with non-skid soles and traction. You can also replace rubber tips on their walkers and canes to provide additional traction, and equip wheelchairs and scooters with snow tires.
4. Prepare for Power Outages
Storms experienced during winter can lead to power outages and limit senior mobility. Ensure the elderly always have access to fully charged flashlights and other battery-powered electronic assistance in case the power goes out. Have portable generators available and ready for use to combat the cold if the heat goes out.
5. Prevent Carbon Monoxide Poisoning
Using gas heaters, lanterns or fireplaces during winter can lead to carbon monoxide poisoning if an area is not properly ventilated. Never use a gas generator inside a house, and ensure fireplace flues are clear before the season's first use. Check the batteries on the carbon monoxide detectors or buy updated ones to ensure the safety of the seniors while at home.
The winter season can have serious impacts on both the elderly and their families. At Center for Family Medicine, we are ready and available to help you, and your senior loved ones, through the winter months to ensure they lead a healthy and comfortable life. If you're a senior combating a seasonal cold or whom fell victim to an icy fall, schedule an appointment with CFM. Contact us today to help us support you and make things easier during this winter season.