Considering Assisted Living?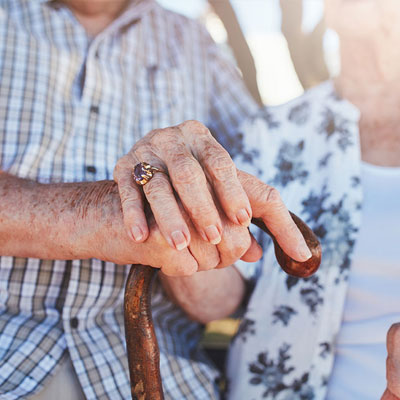 Deciding whether to remain in one's home or move into an assisted living facility is challenging. It is a critical decision fraught with emotion for both the older adults and their adult children, who are frequently part of the decision-making process. Depending on which side of the table one is sitting, different variables receive different weight in that process.
The question of remaining at home versus moving into assisted living is answered differently in each situation. In most cases, it is not a question that is only asked once: if a family chooses to remain at home during the first, second and third conversations, they may decide that a move is in order during the fourth conversation; or they may never make a move.
When considering a move, assess these three factors: safety, convenience and costs.
Safety: an assessment of needs and resources to meet them
Is it feasible for an older adult to remain living independently based on their physical and cognitive health? Among other factors, the house design of an older adult will influence the answer of this. Multi-story houses, for example, are much more challenging for remaining physically independent than single-story.
Once needs are established, assess how those needs are currently being met or could be met if the older adult remains at home — relatives and friends helping out? Paid in-home care services? House modifications required? How extensive? Consider how long the resources being used will be available, especially if relying heavily on family members and friends.  
Convenience and lifestyle
Assisted living frequently offer ample opportunity to socialize for residents — both within the building and in the form of outings. It can also provide convenience services such as community dining and laundry services. Some older adults also appreciate the opportunity to downsize and not have to manage a house and yard.
Other older adults crave the familiarity of staying in their homes and the close proximity of their current neighbors, family members and friends. They may appreciate the daily tasks and responsibilities of a house and yard that can represent independence them.  
Cost
Assisted living facilities are not cheap and the more services one uses, the more quickly the price increases. If an older adult qualifies for Medicaid, depending on the state, they may be able to use it to help pay for a facility. If they do not qualify for Medicaid, which is income-based, then it is private pay.
Remaining at home may be the cheaper option, especially if a mortgage is paid off. Some states will allow for Medicaid to cover in-home care if it is cheaper than the cost of assisted living, which can further offset the cost of remaining at home.
These conversations can be tense if older adults and their adult children feel strongly on opposing sides. In those cases, or if the entire process simply feels overwhelming, ask the older adult's physician for a referral to a social worker who works with families having similar conversations and would be able to facilitate a conversation and offer resources.