Celebrate National Healthy Aging Month This September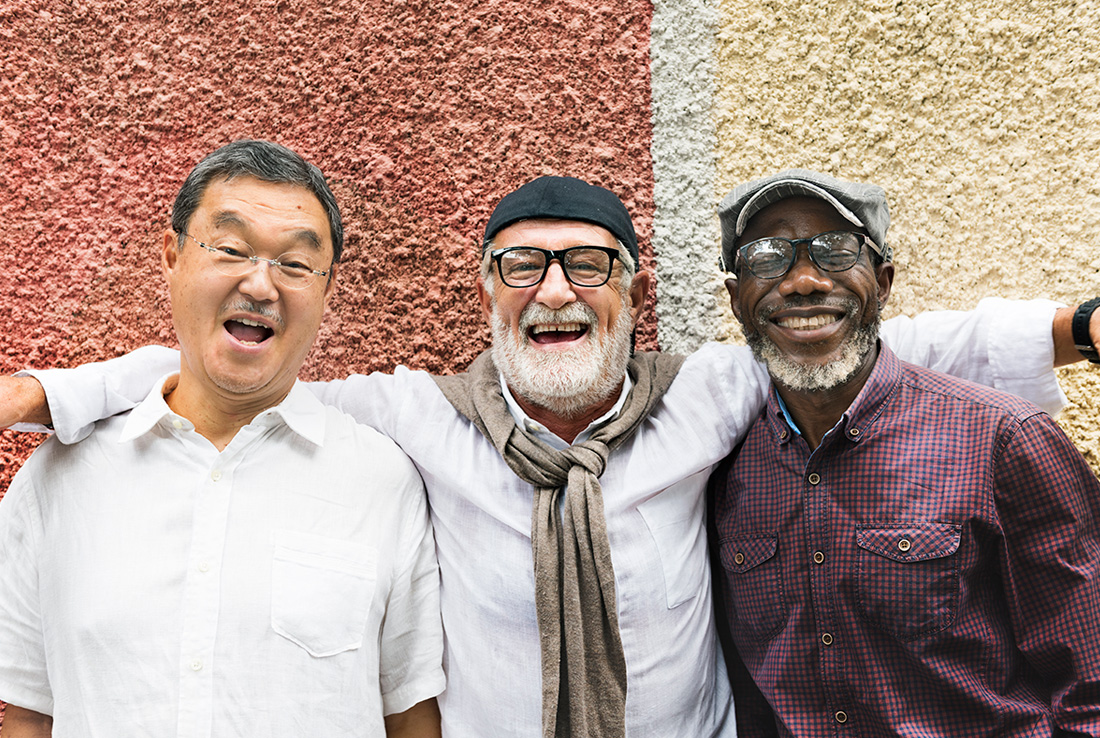 As we age, our bodies and minds undoubtedly go through changes. Some people might view these changes as negative or upsetting, but that doesn't have to be the case. While aging is inevitable, keeping up with healthy habits can help you avoid many of the health problems that may accompany aging. September is National Healthy Aging Month, so read on to learn more about what you can do to stay physically and mentally well for years to come.
Diet and Exercise
Sticking with a healthy diet and exercising regularly are two of the biggest keys to aging healthfully. Even if you weren't much for exercise in your younger days, it doesn't mean it's too late to get started now. Even small amounts of physical activity can have a big impact. Try taking a 15-minute walk twice a day or try learning a new activity like yoga, tai chi, or even gardening. These activities can promote physical health, flexibility and relaxation as well. Swimming or water aerobics are easier on the joints if arthritis is an issue. 
And there's no better time to learn to cook delicious and healthy meals and snacks! Stick to meals that center around lean protein and whole grains, and try to get at least five servings of fruit and vegetables daily.  Keep healthy snacks like nuts and yogurt on hand so you always have something nutritious to grab when hunger strikes. 
Staying Social
Getting older doesn't have to limit our social engagements! Though it may be harder to get around, it's still important to spend time with friends and loved ones. Technology makes it even easier to stay in touch, and tools like video chatting are becoming more user-friendly. If you can't meet in person, schedule a time for phone or video calls with the people you care about. 
And don't forget, you're never too old for friends. No matter what your favorite hobby is, you'll likely find a community on the internet dedicated to it, whether it's a knitting group on Facebook, an online book club, or a virtual game of Scrabble. Keeping up with your favorite hobbies online gives you another chance to be social, and forming lasting connections and bonds can improve your health no matter how old you are. 
Mental Health
Older adults are at a higher risk for depression but are often misdiagnosed because some symptoms of depression like appetite loss, trouble sleeping, aches and pains, and difficulty concentrating or focusing mimic some signs of aging. However, depression is definitely not a normal part of getting older. It's important to recognize the potential symptoms listed above and discuss them with a mental health professional.
A healthy diet and exercise, staying in touch with loved ones and engaging in a hobby can help keep your mental health in check, too. Remember that mental health issues like depression are real, diagnosable and treatable health conditions, and definitely not something to be ashamed of. 
With people living longer, healthier lives, aging is an important topic to pay attention to. Whether you're a senior yourself, or you have an important senior in your life, take some time to focus on their health this September!