Celebrate Family Health and Fitness Day on June 10th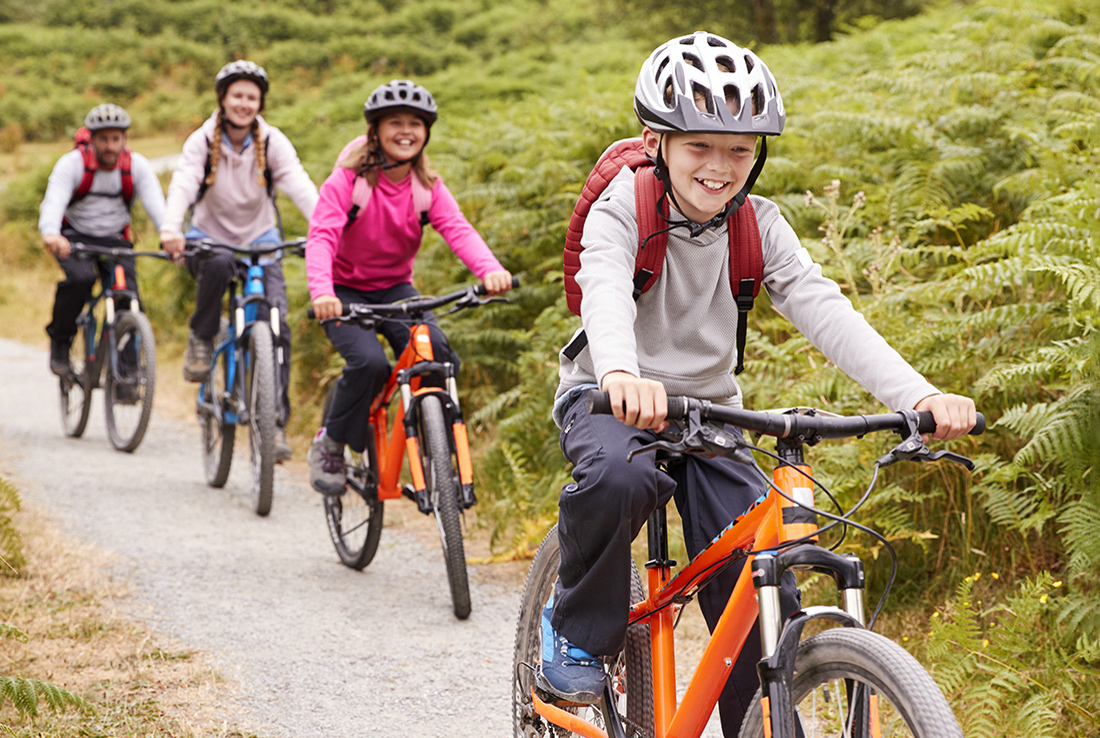 Family Health and Fitness Day is the second Saturday in June. This day brings our families together for fun, health and happiness. Encouraging healthy behaviors in family members of all ages helps to strengthen bonds and increases quality of life. Grab your kids, grandma and grandpa, even the dog to celebrate this holiday on June 10th. Here are five fun ideas to get started:
1. Take an Afternoon Walk 
Gather everyone up, including the dogs, and take a leisurely walk. Walking is an excellent and low-effort activity that encourages healthy blood flow and provides a good source of vitamin D on a sunny day. Bring snacks and water for hydration and extra energy. Head to Falls Park or just take a walk around your neighborhood.
2. Go for a Swim
Swimming is so relaxing that people forget it's even exercise. The local pools are open or head to a nearby lake. Swimming is a fun and versatile activity that lets you race, front and back flip and chase the kids around while playing "shark." This a great way to get the whole family a workout without even breaking a sweat. Don't forget the sunscreen!
3. Play at the Park 
No matter your age, the park is an ideal place for variety, playful bonding and healthy exercise. Seniors can enjoy strolls around surrounding trails or paths and you can play with your kids on the playground while simultaneously supervising. 
4. Enjoy Classic Backyard Games
Whether it's a game of croquet, tossing a horseshoe or playing hide-and-seek, you can gather the family for some classic games right in your own backyard. It's an excellent way to get everybody moving and is just as fun as it is healthy. 
5. Have an Indoor Dance Party
It's a good idea to have an indoor activity planned in case of bad weather. What better way to get moving than an indoor dance party? Not only does a good tune make for a good environment, but it also encourages dancing and family bonding. It's an all-around great way to get in some fitness without even taking a step outside. 
At Center for Family Medicine we encourage a happy and healthy family dynamic. We're always available to answer your questions and give you more ideas on how your family can keep each other active. For more information, or to answer any questions, please contact us.