4 Ways To Get Children To Eat Healthy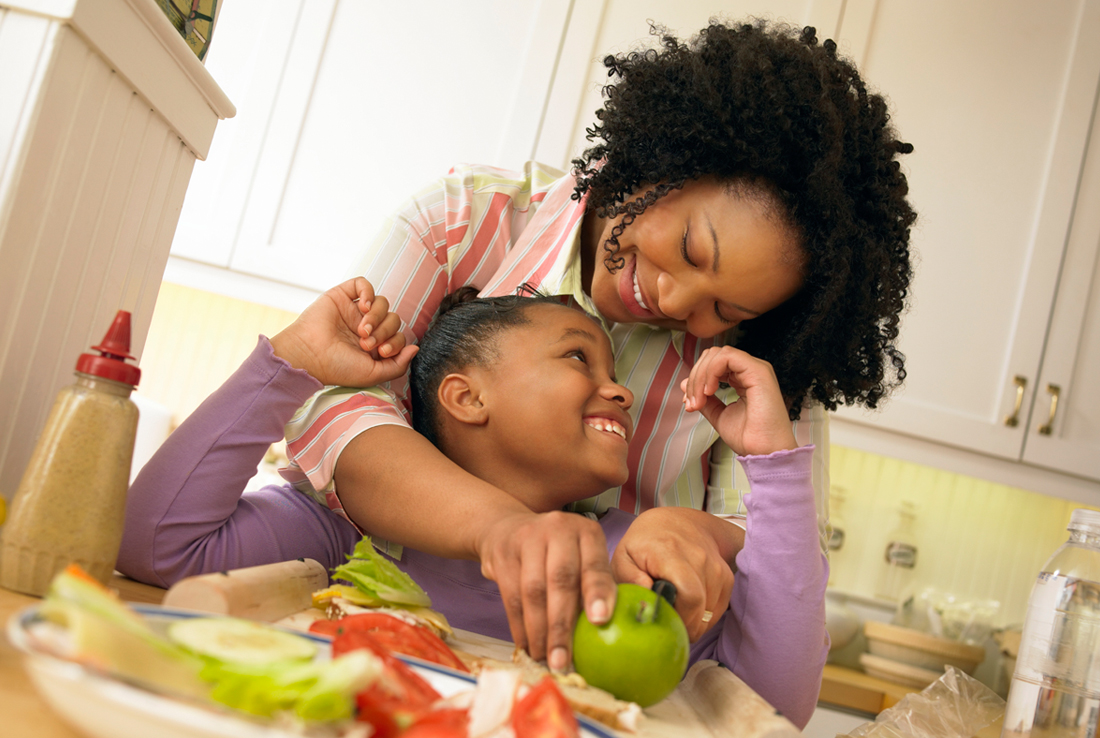 A busy parent doesn't have time for battles over healthy food, but building lifelong healthy eating habits is critically important. With obesity on the rise and fast food everywhere, children (and adults!) need to make good choices and avoid the pitfalls of heavily-processed food. To keep your family healthy without the battles, consider this advice from parenting experts. 
1. Give them a say. Moms and child development experts agree: Kids are more likely to eat their veggies if they have a say in what they're eating. Let them pick out some healthy snacks to try and don't punish their culinary adventures if they don't care for something. This could extend to growing a small herb garden in the kitchen or, if you want some quality outdoor time, growing a home garden for healthy produce without the supermarket markup. Kids love playing in the dirt. 
2. Bring a friend. Do you like weird, unknown ingredients popping up on your plate? Probably not! Ashley Brooks of Rasmussen College suggests pairing the new and scary ingredients with familiar favorites to encourage kids to dabble. If they love peanut butter, try a celery stick or baby carrot dipped in peanut butter rather than a plate of weird and scary veggies.
3. Model good habits. Family health means the entire family has to be on board. If the kids are eyeing a plate full of peas while dad is enjoying a nice, juicy steak, they're not going to want the peas. PBS suggests ordering salads, eating your vegetables, and showing them how fun and delicious a healthy lifestyle can be.
4. Do not push. Forcing kids to eat or making them clean their plate can kick off a battle. Consumer Reports says the "my way or the highway" strategy may backfire. Kids may decide they don't like a food they've been forced to eat. Forcing them to eat when they're not hungry can also override their natural sense of fullness, leading them to overeat.